I have a handful of existing truss structures that I wish to compare, similar to this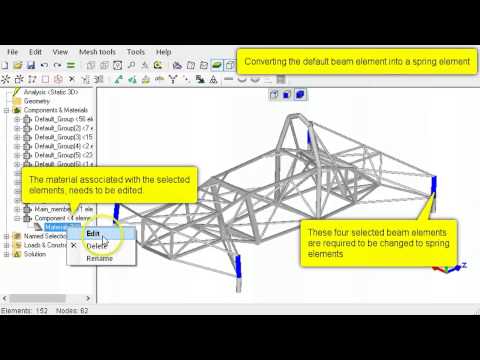 or this:
http://mecway.com/forum/discussion/423/nonlinear-3d-with-beam-elements-for-spaceframe-car-chassis
They are built using the Solidworks 3D sketcher, which I can export to STEP and open in FreeCAD. However, Mecway only imports solids from STEP files, not lines or curves.
If I want to avoid re-building each truss using the Mecway modeller, which of the formats that Mecway imports will capture this type of geometry, and how can I produce these files? The Mecway manual indicates that it can import UNV files, which is listed as an export format in FreeCAD; however FreeCAD fails to actually export a UNV file. I suspect I am missing a step.
Has anybody done anything similar, and can share their workflow?